For sure many of you must have tasted BBQ chicken, but have your tried BBQ chicken pizza?
In general, BBQ chicken dish is considered as summer classic, but at times it can be a little chaotic to eat.
While sitting in the comfort of your home with a roll of paper towels next to you and adequate amount of running water, this isn't a problem. But when you're out camping, handling messy food can be quite a task.
So how to enjoy BBQ chicken without making your fingers dirty? Simply lookout for pizza near me or cook pizza cooked on your own Pizza Dome.
For this recipe, you will need a lightly tossed pre-cooked chicken in BBQ sauce and a little more to spread on pizza. Then you will need to add the chicken plus a layer of mozzarella cheese.
Lastly, you can top it with red onions and chopped cilantro.
Here is another idea, have you ordered pizza and wings combo deals before, if yes, for sure, its amazing taste can keep you on the edge all the time.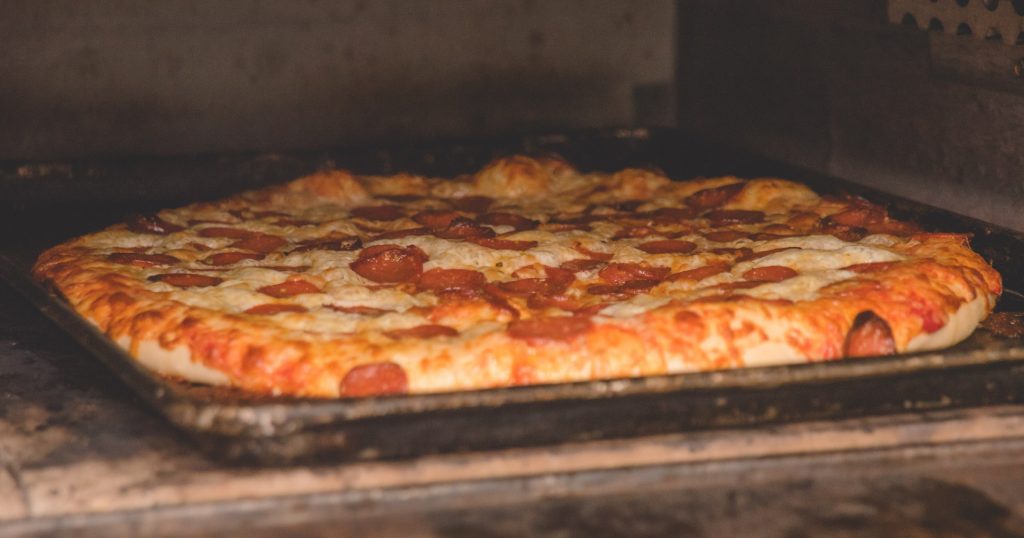 Time to jot down the recipe ingredients….
Ingredients:
Pizza dough – 8 oz.

Flour and cornmeal – 1 tablespoon each

Cooked chicken, shredded or chopped into bite sized pieces – 4 oz.

BBQ sauce – ¼ cup + 2 tablespoons

Low moisture mozzarella, sliced or shredded – 2 oz

Sliced red onions – ¼ cup

Pinch of salt.

¼ cup fresh cilantro, chopped
Methodology:
Place the metal triangle base on your BaseCamp stove and set the pizza stone on top.

Cover with the PizzaDome and preheat it up to 450.

Meanwhile, dust your  station with the flour and roll out your dough into a 10 circle using a rolling pin.

Prick the dough with the help of fork.
In a small bowl, mix chicken with 2 tbsp. BBQ sauce and stir well.

Top the pizza with the left out ¼ cup BBQ sauce, cheese, chicken, red onions, and a pinch of salt.

Carefully transfer the pizza to the preheated pizza stone.

Cook above 450 for 10-15 minutes, until the crust is golden brown.

Take pizza out from the stove, sprinkle the cilantro over the top, cut into slices and enjoy.
Lastly, for more ideas on making different kinds of chicken pizzas, just click here.